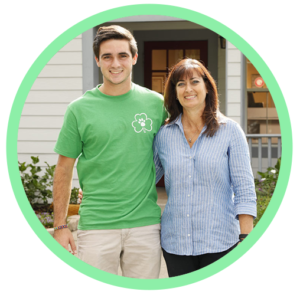 Raquel M. Fagan, DVM
Please allow me to personally welcome you to Shamrock Animal Hospital.  Since October of 2016, my husband, Jeff and I have been more than blessed to continue providing outstanding health care to all of the pets that are part of the Shamrock family.  More importantly, we have been privileged to have one of the most outstanding teams of animal care professionals I have ever come across.  I encourage you to read their bios and visit the office to get to know them – they truly are spectacular!
Without a doubt, the stars of the Shamrock Animal Hospital show are our clients and their owners.  Jeff and I have been blown away by the people that we meet day in and day out.  We are grateful to Aggie, Angus & Avery and their dad, Tim Phillips for helping us to re-lanscape our main entrance (so much so that the gardens are named after them!).  Not to mention the "parade of food" (candy, cakes, cookies, etc.), heartfelt thank you letters and praise throughout social media!  It all tells us that we are achieving our mission of "Doing Great Work, Having Fun and Giving Back" and we are so appreciative.
Jeff and I started creating the Shamrock Story in 2014.  I hope you love it as much as we do!