Lifetime Wellness Plans – Puppies & Kittens
Help your pet get started on the right paw. Lifetime Wellness Plans offer an array of plan options to choose from and can be personalized to meet your young pet's need. What's even better, Lifetime Wellness Plans are good for your pet and your wallet.
Right Start
Includes all the examinations, vaccines,laboratory tests, and other services necessary to protect pets against illness and disease.
Puppy Love and 'Lil Ball of Fur Plans
Designed for comprehensive care during the first year of a pet's life, from exams, vaccines, and pre-surgical blood work prior to spay or neuter surgery.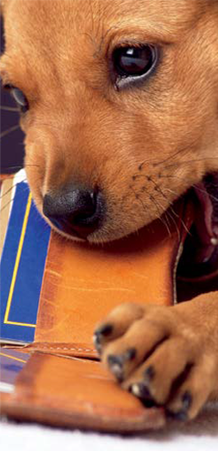 WHY LIFETIME WELLNESS PLANS?
Lifetime Wellness Plans provide preventive veterinary services for one year, with the cost divided into 12 affordable monthly payments. You can upgrade your plan as your pet ages. 
All plans include:
• All recommended preventive vaccinations and diagnostic tests.
• A copay on scheduled visits.
• 12 months flea & heartworm prevention.
• Additional discounts on boarding and food.

At Shamrock Animal Hospital, we look forward to helping you provide your pet with the best possible care at every stage of life. Lifetime Wellness Plans help us make that care more affordable and convenient for you.